Two-day Cyanotype Printing Course
Dates: Saturday, 23rd & Sunday, 24th September
(six places available)
Cost: €150.00
Tutor: Leia Bernstein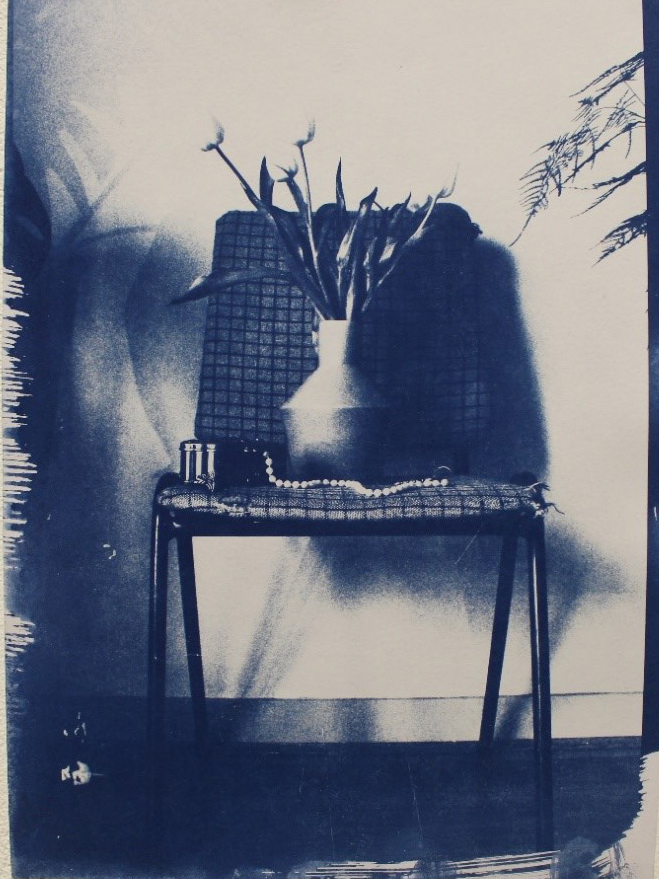 In this course, Leia takes you through the full process of cyanotype printing from coating the paper to exposing images under a UV light.
Leia will start with an introduction to Cyanotype printing, the materials required, as well as some safety guidelines. We will look at different methods of cyanotype printing, by using raw materials and stencils to create compositions as well as photographic processes. We will also be coating our own paper with cyanotype chemicals and activating the results in a bath of water once exposed. Leia will also run through the natural dyes such as green tea and coffee that can be used for anyone who wants something different than the traditional cyanotype blue.
This course is suitable for beginners and the more advanced student.
Leia Bernstein is a Westport based Fine Artist who recently graduated with a First Class Honours Degree in Printmaking Contemporary Practice from Limerick School of Art and Design. Although she works in a variety of processes she is currently focusing on Cyanotype and Silkscreen Printing.
As places are limited booking is essential:
Tel: 098 28735
Email: info@customhousestudios.ie