Return To A Changing Tide – John McAleer
1st July – 25th July 2021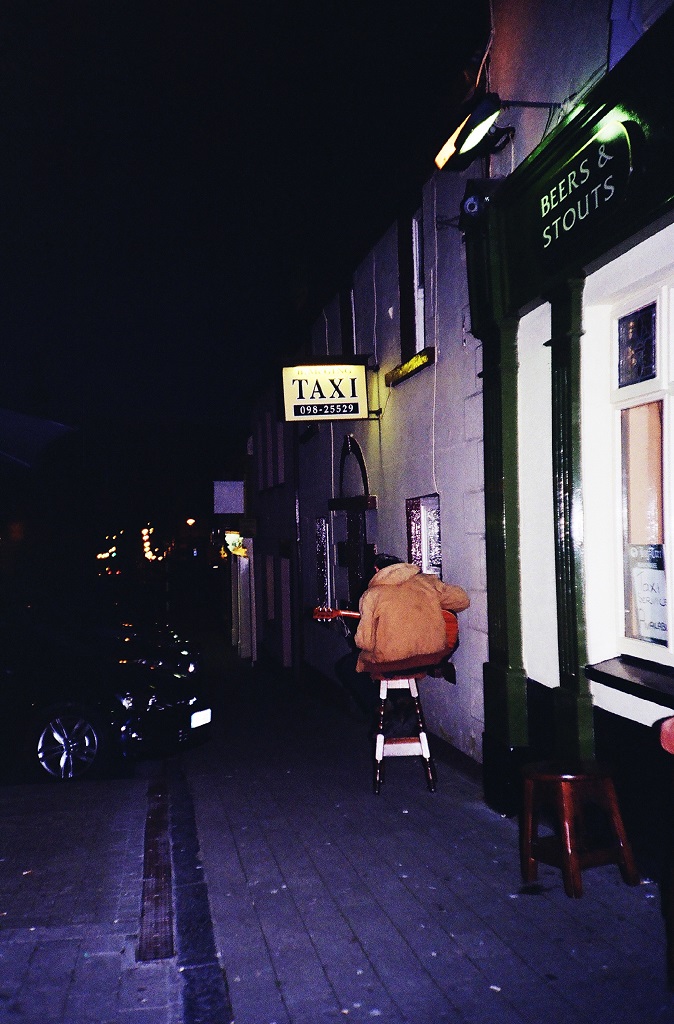 Return To A Changing Tide
In 2015 my father died, and shortly after I moved from Dublin city back to Westport, a place I hadn't lived in nearly twenty years. This exhibition of work is a response to how I rediscovered the place I grew up in, the rural corners and liminal spaces of my childhood.
I found a home that was the same but radically different, as was I. The landscape became an extension of my grief and also helped me find a place for me to live and thrive. The anachronistic rituals, the old ancient land that lay in the shadow of a holy mountain resonated with me and pulled me from my urban reverie and into the wild natural ways.
I returned a changed man, renewed and refreshed by the land of my youth. From death, a new life was born, I understood the draoicht surrounding me, it was the land and the people of Westport.
John McAleer is a photographer based in Westport, Co. Mayo. He has exhibited extensively across the country with his first book Fight Night published in 2016. His latest exhibition is due to be released as a major book later this year.
Art Level 6, 2020-2021, End of Year Exhibition
Westport College of Further Education
1st July – 25th July 2021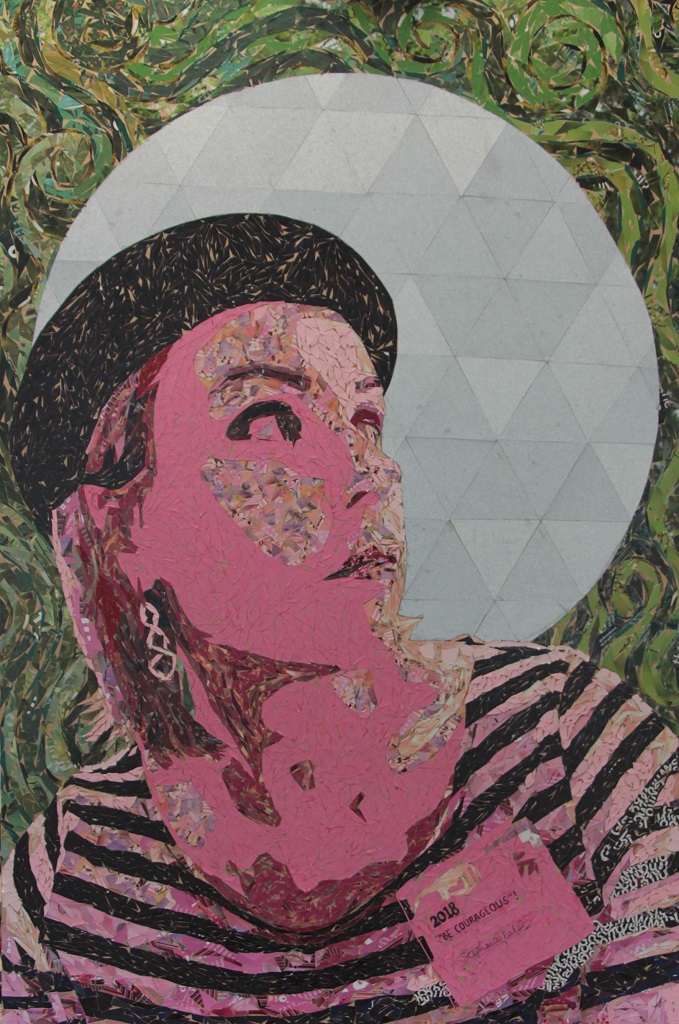 Exhibition feature works by:
Sarah Bohan / Sean Gillespie / Eilis Kennedy / Stephanie Lalor / Janet McCracken / Brenda McEllin / Brendan Murphy / Nicola Reilly / Miriam Sayago
From Under the Hill – Pat Byrne
3rd June – 27th June 2021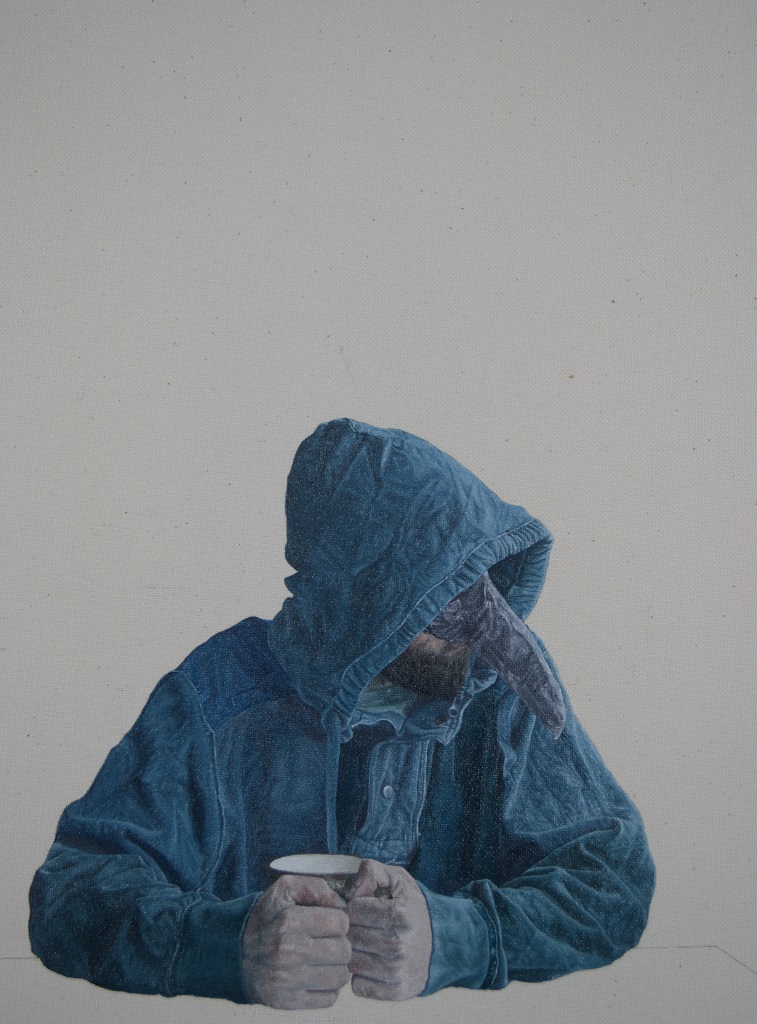 Pat Byrne's practice explores superstitions and folklore as he looks at mythological humanoids and fairies while attempting to portray them in a more realistic and contemporary fashion wanting to render them as somebody who could possibly pass us by on the street. Superstitions have always held a core place in Irish culture but as time progresses the mischievous and malevolent spirits that once occupied the spoken word and imagination are being forgotten only to be seen as figures of parody. The lack of faith and interest in this make-believe world is something that he felt reflects the current economic climate in Ireland with so many people unemployed and no structure to their daily lives, figures of folklore are effectively in the same situation and on the mythological dole queue simply living out each day completing mundane tasks.
Pat took the leprechaun as a starting point for the subject matter of his work painting the shoe maker in casual attire such as hoodies and tracksuits tucked into socks. He took the assumptions people have of these clothes and style of dress as synonymous with shady character and used them to amplify the shoe making fairy's reputation as a trickster. As Pat works from photographic sets that he has posed for himself, the hoodie allowed for anonymity, not wanting to have these figures identifiable but to retain a certain status as a talisman of Ireland while inadvertently adding a theatrical element to the work.
Pat Byrne is an Irish artist based in County Laois. He graduated in 2015 from the National College of Art and Design, Dublin with an MFA in painting. Prior to this he graduated with a BA Honours Degree in Fine Art from Galway – Mayo Institute of Technology in 2010. Recent exhibitions include The Soul Noir Festival of the Dark Arts, Dublin at which he received the Best Emerging Artist Award, Myth & Lore at Styx, London, To Catch a Certain Fortune at Birr Arts Festival, and Beneath the Dock Leaf at the Dunamaise Arts Centre.
Interior and Exterior Exteriors – Patricia McCormack
3rd June – 27th June 2021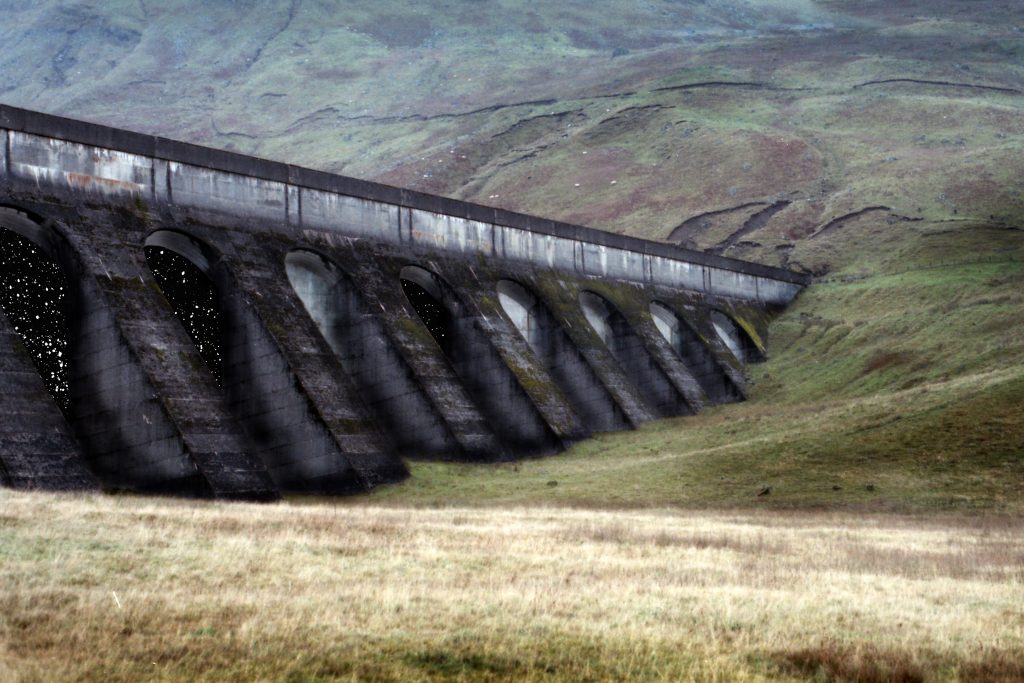 A distant murmur in an almost inaudible utterance.
A series of helpful notes in the structure of a galaxy.
A recurring idea to which the only response is 'I know'.
If everything in the Universe is moving, then why do we call it static?
This photographic series presents the artist's fascination with the emptiness of open and contained spaces. Each location has been filled with more emptiness by opening them up to an exterior beyond their own exteriors. The vacuum of space, the everything and the nothing. What lies beyond these exteriors is a place so dark you can see all that is bright; every birth of a star, every death of a sun. A place where stars do not twinkle because there is nothing in their way. A boundless place, so full and so empty at the same time, where anything permitted by the laws of physics can and will happen, given enough time.
These images have been created with a combination of 35mm colour film and ink on paper. The landscapes and interiors the artist has chosen for this series have been collected over the last several years, from places she simultaneously did and did not want to be in. There is both a coldness and a warmth to these hybridized places.
The former is emphasized in the dictionary styled definitions provided alongside the series. Incidentally, these definitions are as ungraspable as the subject itself is.
The exteriors within these places are artificial constructions, and this is a fact not hidden from the viewer. They have been heavily influenced by long nights spent by the artist at various telescopes, trying to catch a glimpse of that cold and silent vastness above, from her cold and silent vantage point below. Two pieces from the series stand alone, in black and white. They are repurposed from 19th century advertisements plucked from books discarded by the librarians at Edinburgh College of Art.
Each image, and their respective titles, creates a launch pad for conversation around our knowledge of astrophysics, our relationship with space exploration and science fiction, our inability to know everything about the cosmos, and humanities constant search for the answer to the question – why are we here?. The scenes in these photographs sit on the astronomical fence between fact and fiction. They are not real, and yet they also are.
Patricia McCormack is an Irish artist based in Edinburgh, Scotland. Her work explores astronomy and astrophysics through photography and painting, collage, installation and, more recently, Python code. Born in Ireland in 1988 Patricia graduated from the Dún Laoghaire Institute of Art, Design and Technology, Dublin, with a First-class Honours degree in Visual Art Practice (2011).In 2012 she completed a Diploma in Photography and Digital Imaging at the National College of Art and Design, Dublin. She then moved to Scotland to undertake a Masters in Contemporary Art Practice at the Edinburgh College of Art and the University of Edinburgh, (2016). She has exhibited her work in galleries throughout Scotland, England and Ireland.
Interior and Exterior Exteriors is Patricia's first solo show in Ireland.
Reopening
10th May – 30th May 2021
Reopening exhibition featured paintings and printmaking from nine artists:
Tom Brawn / Kate Cuddy / Bryan Gerard Duffy / Pauline Garavan / Genevieve King / Maggie Morrisson / Susie Quinn / Benita Stoney / Ian Wieczorek.