Printmaking with Diarmuid Delargy
Date: Saturday, 14th October 2023 (six places available)
Time: 10:00 – 17:00
Cost: €70.00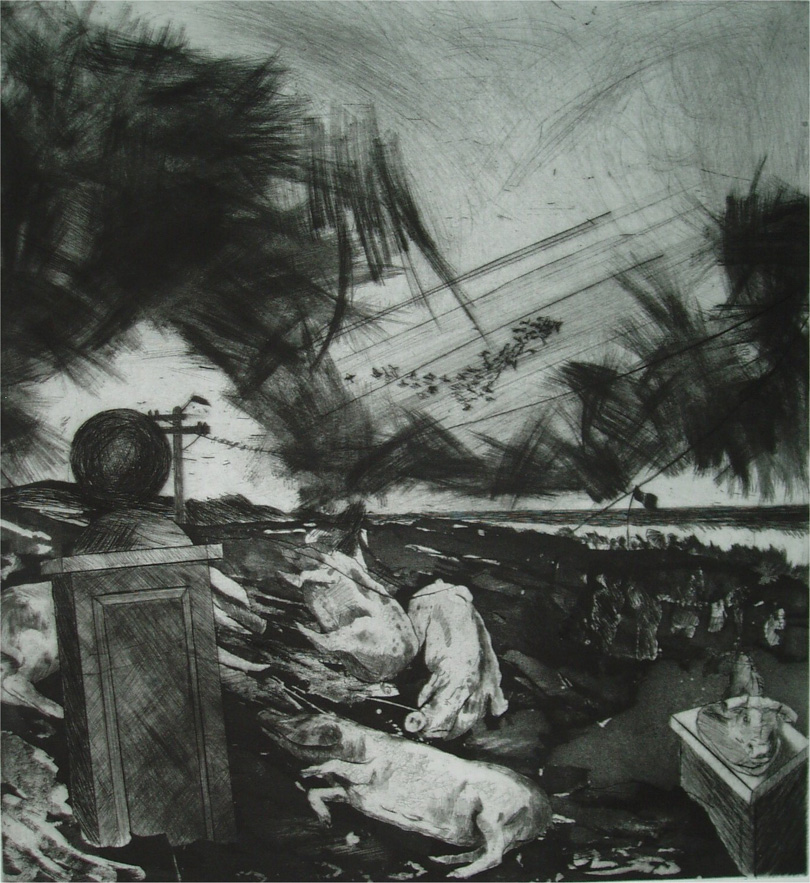 Class includes:
An introduction to aquatint with examples / creating an image / preparing a plate / transferring drawing / making a temporary aquatint box and printing image.
Diarmuid Delargy was born in Belfast in 1958. He graduated in1981 from the University of Ulster and later completed his post-graduate studies at the Slade School of Art in London.
He has received numerous bursaries and spent time working with the Artists Union Workshop in Berlin.
Delargy, both painter and print-maker, has exhibited extensively nationally and internationally Berlin, San Francisco, Las Vegas and Mexico to mention but a few. He has received many awards for his work including the Gold Medal at the European Large Format Print Exhibition, Dublin (1991). Diarmuid created a suite of 24 prints based on a text by Samuel Beckett, with the author's written approval, known as the 'Beckett Suite' in 2000.
He was elected to Aosdana in 1999. Delargy collaborated with the poet Paul Muldoon in a limited edition publication in the United States. Diarmuid lives and works in Sligo with his wife and three children. Diarmuid Delargy is a painter, sculptor and printmaker. He is comfortable in most media and enjoys a tonal free-flowing style particularly in his prints, making artistic decisions on the etching surface with a fluid élan.
As places are limited booking is essential:
Tel: 098 28735
Email: info@customhousestudios.ie