Download the brief:
Custom House Studios with Mayo County Council will host an outdoor exhibition of contemporary sculpture at Westport Quay, Co. Mayo in Summer 2021.
Sculptors are invited to submit proposals for exhibition which are;
Professional and contemporary works in sculpture.
Made in a manner and from materials suitable for exhibition outdoors.
Can be exhibited safely outdoors.
May or may not be site specific.
Existing works not previously exhibited.
New works.
Works are feasible to exhibit outdoors.
Apply by email to:
Admin@customhousestudios.ie
Closing date 28th March 2021.
Please send all information in one pdf attachment only.
Applications should include:
Written statement/proposal (max 400 words) for proposed sculpture at Westport Quay.
2 images of proposed sculpture.
Dimensions of sculpture (H x W x D) and details of materials and installation.
Insurance value for each work.
CV (max 2 pages), and max 2 images of previous works in sculpture.
Please include contact name, phone number and email.
Ten sculptures to be selected for exhibition by an independent selection panel. No more than one sculpture from each applicant. Exhibition fee of €2000 for each selected sculpture.
Conditions:
10 sculptures to be exhibited.
One proposal from each applicant.
Exhibition fee of €2000 per selected sculpture.
Works can be for sale – 25% sales commission.
Works to be removed on agreed date after exhibition period.
Key Dates:
Deadline for receipt of applications: 28th March 2021.
Notification and agreement terms & conditions: 16th April 2021.
Delivery and installation of works : June 14th – 18th 2021.
Formal opening of exhibition to the public: 21th June 2021.
End of exhibition: 26th September 2021.
Removal of works week: September 27th – October 8th 2021.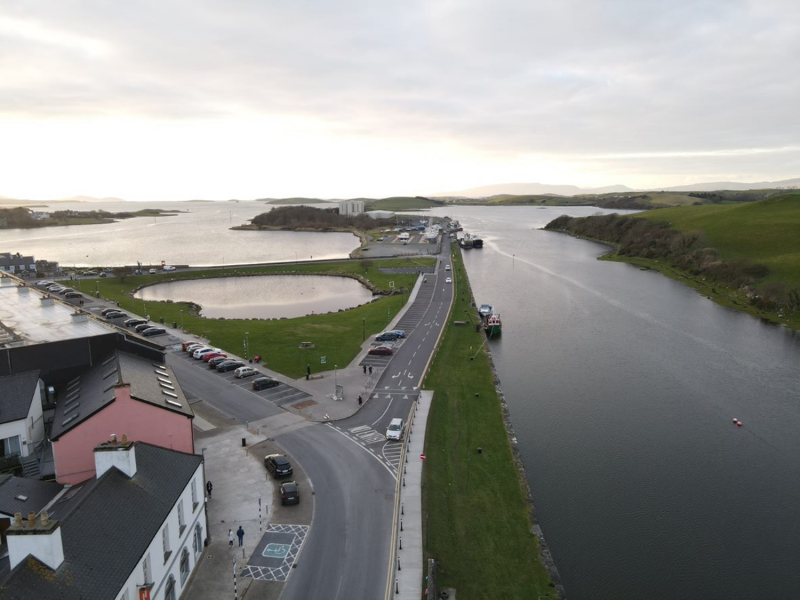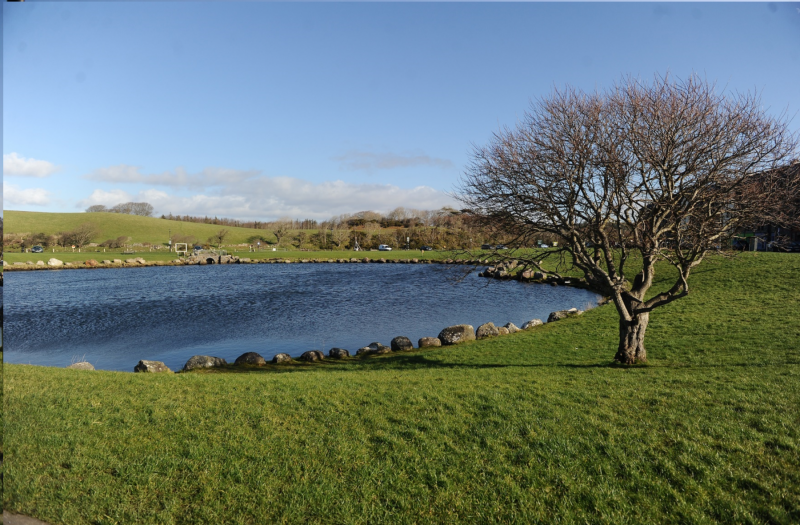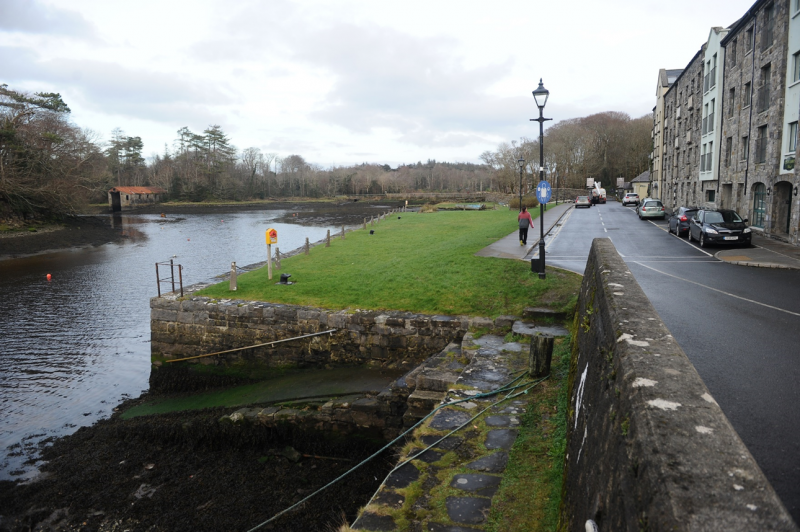 Further information for sculptors.
A temporary exhibition of high quality contemporary sculpture June – September 2021 at public amenity at Westport Quay Co Mayo. Opportunities for sculptors to exhibit out door works in a highly visible amenity outdoor area. An opportunity to exhibit out door sculpture works on a temporary basis, which are not necessarily site specific. This exhibition provides opportunities for sculptors to develop and realise their personal ideas in sculpture, and exhibit it in an appropriate setting.
provide paid opportunity to facilitate artists in exhibiting sculpture work in a high amenity outdoor setting, in adherence to Covid-19 restrictions.
provide access for the community to a high quality Sculpture exhibition during Covid -19 restrictions..
provide an opportunity for art works to be accessible to members of the public.
provide added arts events for the Co Mayo area – complimenting already existing area arts and recreation projects.
provide an added amenity activities for the local community and visitors to the region.
provide a focus for continuing artistic activity during Covid-19.
Selection by an independent selection panel and by invitation. Decisions of panel are final.
Organisers will select site for each work.
Organisers are seeking original art works. Artists must own the rights to the artwork.
Selected Artists are responsible for transportation of their work to and from the site.
Works may be functional or non functional, site specific or non site specific, temporary or permanent work in any media suitable for outdoor exhibition.
Only completed artwork will be considered. The sculpture must be of a scale large enough to be clearly visible.
The work must be capable of withstanding adverse weather conditions, including sun, rain, wind, and west of Ireland summer weather. − The work must be suitable for pedestrian interaction with a low exposure to injury.
The public must be protected from possible injury from materials.
The work must be structurally sound so as to stand-alone or to be secured outdoors.
Fragile or dangerous works will not be accepted.
The work must be available for a period of four months.
Sculpture that require electricity must be certified by an approved electrician.
Installation costs regarding site preparation will not be the responsibility of the Artist.
The organisers will provide adequate staff and equipment required to assist Artist with installation.
Upon the successful exhibition of selected sculpture the Artist will receive a €2000 exhibition fee.
If a sculpture is sold the artist shall pay organisers twenty five percent (25%) of any sale while on exhibit or within six (6) months thereafter. – The exhibition will be carried out to the highest artistic standards and make full advantage of the dramatic settings and locations of Westport Quay.
Deadline for receipt of applications: 28th March 2021.
Further information: Admin@customhousestudios.ie 098 28735 / 086 2325516.
There is a positive history of large sculpture projects in Co Mayo – such as the 'Achill Island Sculpture Symposium' and the Tír Sáile Project in North Mayo, and the public art programme from Mayo County Council. Organised by Custom House Studios Ltd. Custom House Studios is an artist led studios and gallery in Westport Co Mayo with studios, a print room and a gallery space, funded by Mayo County Council, Pobal and The Arts Council of Ireland. We run a full programme of exhibitions, print workshops and studio occupancy. www.customhousestudios.ie